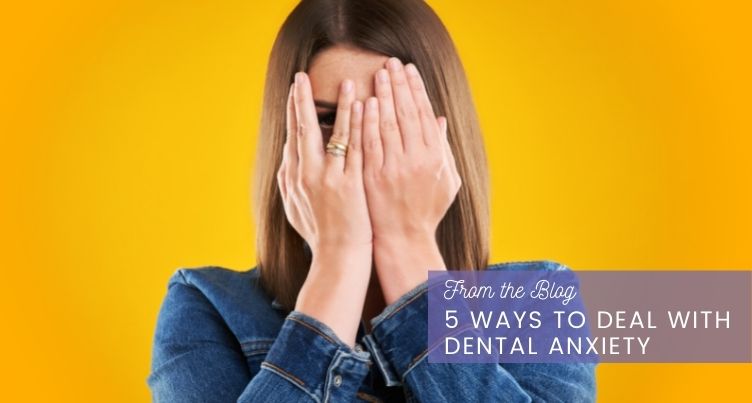 Did you know that dental anxiety is common? In fact, we see patients every week who are nervous about visiting us. We proudly welcome uneasy patients with open arms, and do everything we can to make their experience relaxing, timely and effective.
If you're nervous about visiting us, we'd love to share a few helpful tips that may ease your mind before your next appointment.
1. Bring headphones to listen to soothing music on your phone or a calming podcast during your visit. You're free to wear them the entire time your treatment is being carried out.
2. Practice meditation in the days leading up to your visit and right before seeing us. This may help you relax even more during your appointment.
3. Ask us about sedation options. We're happy to offer different solutions to make your visit more comfortable.
4. Bring a friend or loved one with you. If you have someone in your life that helps you stay calm or puts you at ease, they're absolutely welcome to join you at your visit.
5. Let us know how you're feeling. When you book your visit, tell us if you're anxious about your visit. This will help us better prepare for your appointment. If you're new to the practice, you can even come in beforehand and meet our team to calm any concerns.
When you choose us for your care, know that we'll never judge you no matter how long it's been since you've seen a dentist. If it's time to make an appointment, we're here for you. Contact us today to do so.