Learn About Oral Health and Find a Dentist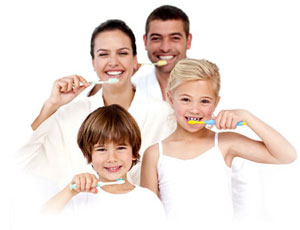 Smile Guide is a dentist directory that provides clear, concise information on the many aspects of oral health and helps you find a dentist near where you live or work.
What's going on in my mouth? Learn the basics about optimum oral health, bleeding gums, bad breath and how today's dental care provides comfortable treatment.
When should my child see a dentist? Good dental hygiene is a habit that is learned at an early age. If you're a parent, learn about pediatric dentistry and how to establish good habits.
Can my smile be helped? Yes! Improve your smile with professional whitening technologies, veneers and other ways that can restore your smile and give you a new level of confidence.
What should I do in an emergency? Be prepared! Learn how to handle dental injuries and the wellness and prevention strategies essential to promote healthy teeth and gums.
Can I get started today? Choosing the right dentist is important and Smile Guide stands ready to assist you with contact details of qualified dentists in your neighborhood.
The health of your teeth and gums is an important aspect of your overall health and well-being. Ready to get started? Our directory of dentists will help you find a dentist in your area so you can take the next step towards better oral health.
If you are a dentist, you owe it to yourself and your practice to take a look at our interactive dental websites with top ranked SEO and content-rich patient newsletters.
Feature Articles
Pediatric Dental Care – Begin Proper Dental Hygiene Early

You may not think that your child's primary teeth need that much attention – after all – they're just baby teeth! Well that simply isn't true – proper oral hygiene for your child actually begins during pregnancy! And…your baby's first dental visit should take place right around his or her first birthday. Learn more»
Cosmetic Dental Services Can Improve Your Smile

Years ago, you were stuck with imperfections in your smile, imperfections that included damaged, cracked, chipped and broken teeth, yellowed and stained teeth, gaps between teeth, and crooked or "out-of-shape" teeth. But with the miracles of modern dentistry that include invisible braces, veneers, bonding and in-office whitening techniques, you don't have to live with imperfect teeth today. Learn more»
Wellness Dentistry – The Benefit of Good Oral Health
Proper oral hygiene and regular dental checkups go hand-in-hand when it comes to maintaining healthy teeth and gums. You simply can't have one without the other! Your dentist can help you with proper dental care and maintenance to prevent serious dental conditions from arising. Untreated dental conditions often lead to substantial and costly restoration services that could have been avoided with routine dental care. Learn more»