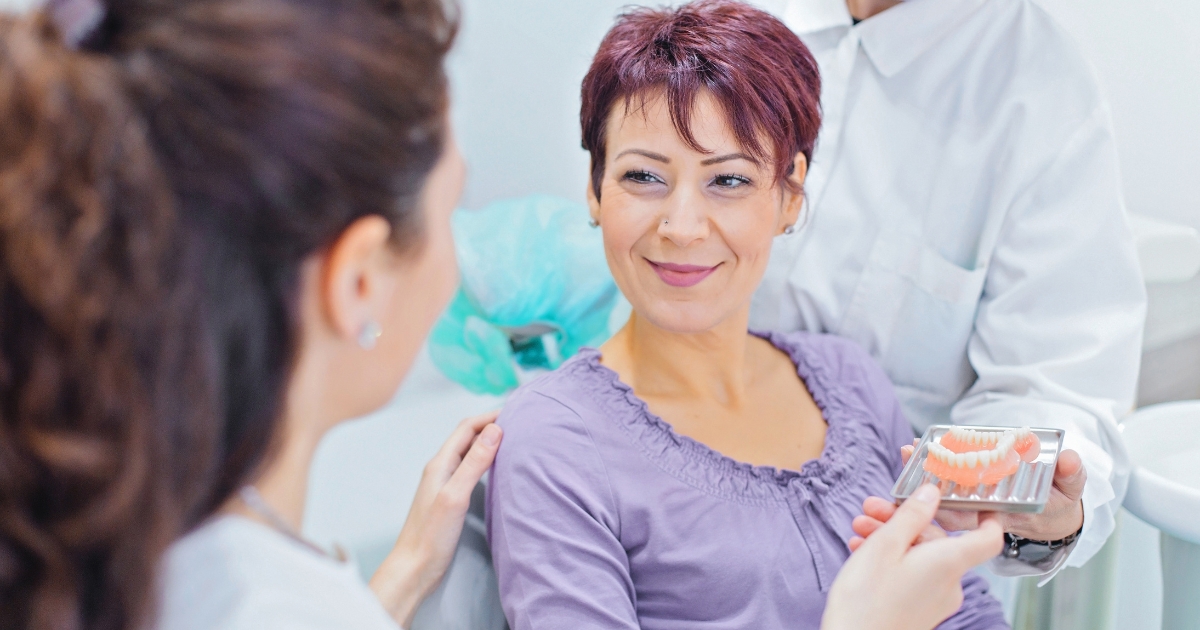 Caring for Dentures: Tips for Keeping Them Clean and Comfortable
Dentures are a common solution for people who have lost all or most of their natural teeth. They can help improve your ability to eat and speak, as well as boost your self-confidence. However, proper care and maintenance are essential for keeping dentures in good condition and ensuring they fit comfortably. Here are a few different ways you can ensure proper care:
Handle with Care: Dentures are delicate and can break or chip if dropped. Always handle them with care and use both hands to hold them when you're cleaning or adjusting them.
Clean Regularly: Clean your dentures at least once a day with a soft-bristled brush and mild soap or denture cleaner. Be sure to clean all surfaces, including the inside, outside, and any clasp or attachment points. Rinse them thoroughly with water before putting them back in your mouth.
Soak Overnight: Dentures should be kept moist when not in use. Soak them overnight in water or a denture-soaking solution. This will help keep the shape of the dentures and prevent them from drying out and cracking.
Check for Fit: Dentures can become loose over time, especially as the shape of your mouth changes. Visit your dentist to have them checked and adjusted as needed.
Keep them safe: Dentures can be expensive to replace, so be sure to keep them in a secure place when not in use. Avoid leaving them in a hot or damp place, as this can cause warping.
Brush and floss your remaining natural teeth: Even if you wear dentures, it's important to take care of your remaining natural teeth, gums and tongue. Brush them twice a day and floss once a day to remove plaque and food particles.
Take them out at night: Your mouth needs a break from dentures, which is why it's important to take them out at night to allow your gums to rest.
Avoid harsh chemicals: Avoid using harsh chemicals or abrasive materials when cleaning your dentures as this can damage them.
Proper care and maintenance of your dentures can help ensure they fit comfortably and last for as long as possible. If you have any concerns about your dentures or if you notice any signs of wear or damage, your dentist is always there to help.