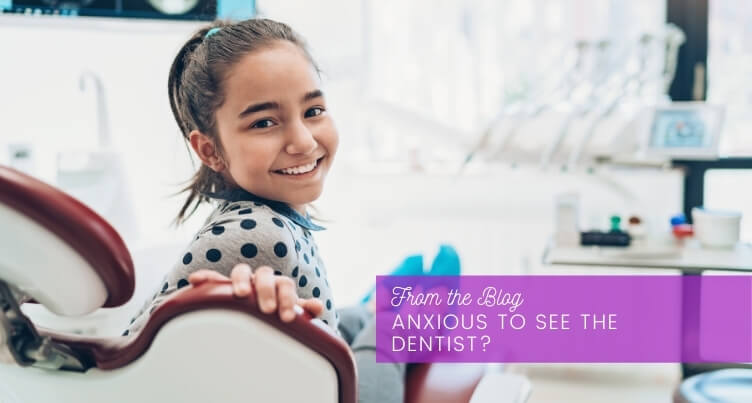 Millions of people around the world avoid going to the dentist due to fear and anxiety, so it's safe to say this is a common fear. But why?
People are anxious about seeing their dentist for a number of reasons. It could be they assume there will be pain involved or they might have had a negative experience in the past. However, if dental care is left unaddressed, it can lead to worse off oral health problems.
Good news is, at our practice, you can feel at ease that we deeply understand these anxieties and treat every patient as if they were a member of our own family. We take time in our communication and build trust with you to help you feel relaxed and comfortable during your appointment.
5 Tips for Managing Your Dental Anxiety
1. Share that you feel nervous to your dentist. We will work slowly with you, explaining each step along the way. Our first priority is to get you out of pain and feeling comfortable as quickly as possible. Most patients share their experience with us is virtually painless, this is because we use careful methods and anesthetic during certain procedures.
2. Breathe slowly and regularly. Holding your breath only decreases oxygen levels and increases levels of panic. Your dentist will help you breathe calmly and feel comfortable during your procedure.
Tell us your fav[o]rite music you want to listen to! We can play a song you love to help you feel more at ease.
3. Have a friend drive you and pick you up. It may help you feel more relaxed having a friend or family member bring you here and take you home.
4. Communicate with your dentist. Feel free to use hand signals if you can't speak or let us know if you feel any discomfort. We can take our time and talk to you, so you feel as comfortable as possible.
5. Most patients who've had negative experiences or fears on going to the dentist often walk out of our practice feeling positive. We want to change your outlook on going to the dentist!
If you're due for a checkup and clean, call our friendly team. We'll be sure to look after you and give you a positive experience.