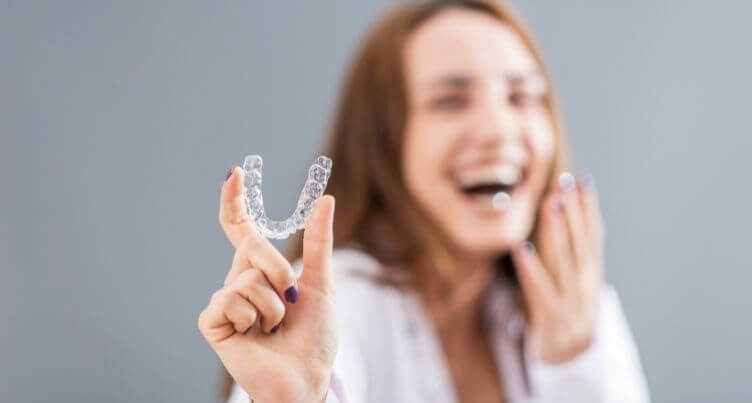 Whether a teen or an adult seeking orthodontic treatment, one thing is clear: The stigma around getting braces is a thing of the past. Nowadays, people look forward to achieving a straighter smile in no time. As your partner in oral health, we can't wait to help you achieve a stunning smile!
Whether you're looking into traditional braces with metal wires or clear aligners, here are a few things you can do to prepare before your treatment begins.
You might need to get other necessary dental work done before beginning your braces treatment. Commonly, wisdom teeth need to be removed so they don't interfere with alignment.
If you're beginning treatment with traditional braces, getting used to eating can be a challenge. Adjusting your diet beforehand is a great way to prepare. Sticky foods like candies or hard foods like apples tend to get stuck in braces. While you can still consume these foods, it's a good idea to know what to expect. Individuals opting for clear aligners don't have to worry about food sticking to their aligners as they're removed before eating.
If you're an athlete, you'll want to get a mouthguard to protect your teeth during sports. Patients with traditional braces can be more prone to lacerations on the inside of their mouth should they sustain a blow to the head.
Get your appointments with us booked in advance. Throughout your care plan, we'll want to see you in the practice to make sure things are progressing properly. We'll help book times that are convenient for you to stop in for quick visits.
When traditional metal wires are tightened during the course of orthodontic treatment, patients may notice some soreness or discomfort for the first couple of days. The same thing is true for patients swapping out their clear aligners for the next one in the series. For this reason, it's a good idea to have over-the-counter pain medication on hand.
Take a selfie! We know you'll love seeing your before and after photos, which we'll take in the practice.
You're well on your way to getting the straighter smile of your dreams. If you have additional questions, we'd love to hear from you. Contact us at [PRACTICE PHONE] today.